May 2018
We are ready for summer!  BCFHRC has a number of different events happening throughout the summer for families to participate in.  View the complete summer flyer HERE.
May 2018
Our 2018 Bright Futures Walkathon is happening Sunday, May 27th.  Find all the information about participating, registering a team or making a donation HERE.
April 2018
Did you know that we have three iPads available for loan at our Centre? These iPads are stocked with ASL stories that you can read with your child. Contact the front desk or your early interventionist to borrow one!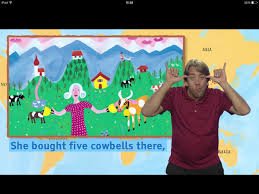 April 2018
Welcome to our new website!  Take a look around and let us know what you think.